Download the park map
We recommend to visit the following places in the environment of Les Bois-Francs
The Bohin Factory
Back to the list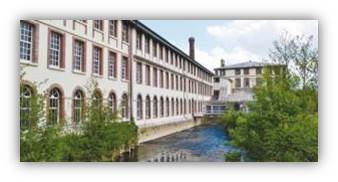 1, Le Bourg
61 300 Saint Su
France

Not open all year. Please check the website or ask at the park reception.
Looking for a unique and unusual experience? Then discover the work of the employees at the last remaining needle factory still active!

Over 2000m², wander through the workshops of the only French needle and pin factory (BOHIN France) where you will help to produce sewing needles, green-headed pins and safety pins. The factory visit continues through a remarkable contemporary museum with original displays (a small metallurgy, local history, looms, exceptional artists, BOHIN advertisements, atypical founder, etc.). Large shop. Activity program and games booklet for children.